Sports Betting In Tennessee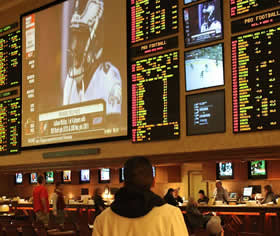 Sports betting in Tennessee is now one of the most common hobbies among sports fans of the volunteer state. Tennessee signed sports betting legislation into law in the Summer of 2019, but it wasn't until November 1st of 2020 that state-regulated online sportsbooks launched. Tennessee was the first state in the nation to adopt the online-only format for their sports betting laws and it has proven to be a great success when it comes to providing additional funds for the state to use. However, there have been online sportsbooks that have served TN residents long before the end of 2020.
The TN sports betting laws did nothing to address the online sportsbooks based overseas that accept TN residents. These sites have been serving sports bettors in Tennessee for over two decades. With that experience, they have been able to adapt to serve all the needs of a sports bettor in the Volunteer State. That means providing competitive odds for teams like the Tennessee Volunteers, Tennessee Titans, Memphis Grizzlies and more. They also provide odds for non-sports events like the Grammy's or presidential election which state-regulated books just can't do. Those looking for sports betting in Tennessee have plenty of options but we'll try our best to breakdown all aspects of the state's industry throughout our website.
Does Tennessee Have Legal Land-Based Sports Gambling?
Tennessee does not have legal land-based sports betting. There are no casinos in the state which is generally the first step in creating a land-based sports betting venue. Lottery retailers had the capability of potentially being licensed to offer sports betting; however, the legislators shot that idea down when they approved HB0001. In the future, it is possible that land-based venues make their way to the state, but in accordance with the laws, the specific county that wants to offer a land-based option would need to get approval from the voters in a referendum.
Is Online Sports Betting Legal In Tennessee?
Online sports betting was approved when legislators passed HB0001 on to the Governor. While Governor Lee did not sign the measure, it sat on his desk long enough to pass his veto deadline, turning the bill into law. Each county (upon voter approval) is able to have an operating platform and can allow for wagers on professional and collegiate games, with the exception of collegiate player prop bets.
For wagers like this and a variety of others, you should look into signing up with an offshore provider. These operators will have prop bets as well as bets on any sport you can think of from leagues all around the world. Additionally, they will give you better odds when you are trying to bet on the home team. This will happen literally every time because the local bettors will flood the books on one side of the action, making them adjust their odds drastically. The offshore sites accept action from all over the world and will not have to adjust accordingly.
Which Sports Betting Sites Accept Tennessee Residents?
There are hundreds of sports betting sites accept Tennessee residents but not all of them are created equal. Some are designed to get you to sign up and will take your money or personal information. That is why we recommend only sites that are regulated by their home country and have been in business for at least a decade or more. The sites we review of this page all fit in this category and offer promotions/bonuses, a variety of wagering types and deposit/withdraw methods, and some of the best customer service representatives you can find.
Facts About Legal Online Sports Betting In Tennessee
Tennessee is the only state in the southeast that has formally legalized state-regulated online sports betting.
You will not get into any legal trouble when betting on sports online in Tennessee.
Tennessee was the quickest state in the nation to reach $1 billion in sports betting handle.
Tennessee online sportsbooks are offering new customers hundred of dollars in bonus funds when they sign up.
Bovada Sportsbook - Where To Bet On Sports In Tennessee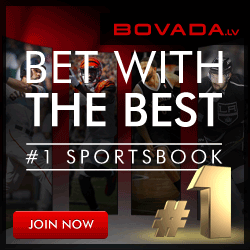 Whether you're a sports betting guru or just a casual fan, if you are looking to bet on sports in Tennessee you can't go wrong if you go to Bovada. Their users can't help but feel welcomed the moment they arrive with everything from the super-easy registration process to how well laid out their website is for when users need to find their wagers quickly.
This is the most helpful online sportsbook there is when it comes to introducing its users to how the whole process of how wagering on sports works there. Bovada's online sportsbook has by far one of the most extensive help sections available with questions and answers for just about any topic you can imagine. Combine that with 24/7 support through email as well as toll-free phone assistance and you've definitely got something you can work with.
SportsBetting's Sportsbook - Large Deposit Bonuses For Tennessee Residents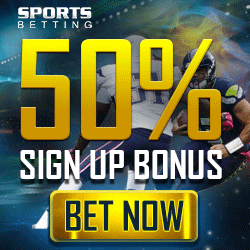 Known for being a land of diversity it is only fitting that the Tennessee online sports betting website of choice, SportsBetting, shows that same diversity to its users by catering wagering opportunities to all segments of the population accordingly. For example, fans of college sports can find betting lines on Tennessee Volunteers sports including football, basketball (men's + women's) and even postseason NCAA baseball. And when UT sports aren't in season this website doesn't slack off, as it complements the collegiate action with weekly Tennessee Titans odds as well as betting lines on every Memphis Grizzlies game.
SportsBetting makes sure that no matter the size of the user's bank account that they will have no issues making a deposit. Their plethora of depositing options helps high rollers, and soon to be high rollers, fill their accounts in a few seconds. Whether you're depositing a couple hundred, or even several thousand, SportsBetting is sure to have deposit options for sports betting in Tennessee which works well with your bankroll; minimum deposit amount: $10.
BetOnline Sportsbook - Legal Tennessee Sports Betting Sites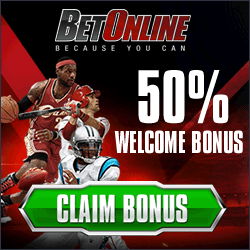 If you live in Tennessee and have already looked around at some other sportsbooks and quickly tired of them, then you need to go look at BetOnline. When it comes to keeping sports betting fresh and exciting there is no one who can keep up with this online betting site as they are normally among the first to issue betting lines each week across a variety of sports. BetOnline has been at the forefront of online sports betting innovation and those who try them stay + continue to bet as the years go flying by.
Feeling a little drained at the commercial breaks, or is the tension killing you while you wait for the outcome of the game and your bet? Mix it up a little and try live betting where you never have to wait to earn money or know the outcome of your bet. Fast paced and exciting, live betting breathes new life into the world of online sports betting. If you're one that has had their fill of traditional sports wagering then please check out BetOnline and find out just how exciting betting on sports can be when doing it as the action unfolds!
Top Tennessee Sports Betting Sites
Rank
Online Sportsbooks
Bonuses Offered
Rating
US Players?
Play Now!





Other Types Of Gambling Available In Tennessee
Other than a state-wide lottery and a few charity bingo halls, Tennessee is one of the drier gambling states in the area. The newest addition of sports betting was a major step forward but casinos still do not exist in the state. It is unlikely to change anytime soon, but residents in certain areas of the state can cross state lines and visit a land-based casino if they choose to. However, we should point out that the online sportsbooks we recommend double down as online casinos. They offer live-dealer card games, table games, slots, roulette, and so much more.
Does Tennessee Allow Pari-Mutuel Betting?
Tennessee is home to absolutely zero thoroughbred horse racing facilities. With that said, Southland Park, just across the border from Memphis does have greyhound racing available for wagering almost every day during the summer and other parts of the year. We actually lied to you in the section above. The offshore betting sites actually triple down as a sportsbook, online casino, and racebook as well. Here you can find action on horse racing events from all over the world, no matter what month it is. All of this is legal and safe just as it would be to bet on sports.

How Old Do I Have To Be To Bet Sports Online In Tennessee?
Before joining a sports betting site, you will want to know how old you have to bet to bet sports online in Tennessee. The legal sports betting age in T.N. is 21 years old. While certain sports betting sites may accept players at a younger age, T.N. residents will still need to wait until their 21st birthday to join. State age requirements always take precedence over the age specified by an online sportsbook. If you were to gamble underage, there could be serious implications such as having any earnings confiscated and your account being suspended indefinitely.
What Teams Can I Bet On In Tennessee?
You will never run out of online sports betting options when there are so many teams to bet on for sports betting in Tennessee. The Volunteer State is home to plenty of NCAA Division I schools and a number of professional league sports teams. This means that bettors can choose to stick to one market, or bet on both. The possibilities are endless at online sportsbooks, with betting lines on NFL, NBA, MLB, NHL, MLS, tennis, rugby, lacrosse, and much more. Though you can wager on dozens of different sports teams, we have put together a list of the most popular teams to bet on in Tennessee!
Popular College Sports Teams in Tennessee:
Memphis Tigers
Tennessee Volunteers
Vanderbilt Commodores
Professional Sports Teams in TN:
Nashville Predators (NHL)
Tennessee Titans (NFL)
Memphis Grizzlies (NBA)
How To Read American Odds!
There are different odds formats that you may encounter at online sportsbooks, but learning how to read American odds is the most relevant. American odds are very simple to understand and involve three basic components. There will be a (-) that denotes the favorite, and a (+) that denotes the underdog. These symbols will be followed by a number, which represents the amount of your risk or your potential return. Take a look at the example below:
Tennessee Titans (-122) vs. Denver Broncos (+108)
To bet on the favored Tennessee Titans, you would have to risk $122 for a potential $100 return. When you bet the chalk (favorite), your risk exceeds the return. If you were to bet on the underdog Denver Broncos, you would only need to bet $100 for a potential $108 return. You can put in a smaller stake for a larger payoff when betting on the underdog.
What Is A Parlay Bet?
There are various wagering types that bettors can choose from for sports betting in Tennessee, but parlay bets are one of the most popular. Parlay bets allow bettors to wager on all of their favorite sports teams for a potentially larger return. You are not limited to just parlaying NFL, MLB, or NBA games, you can mix and match different sports. Sportsbooks will typically allow bettors to pick between two and twelve selections, and these can be a combination of unrelated point spreads, over/unders, or moneylines.
If even one selection is wrong, the bet is a loss. Should one or more of the games push, your parlay will simply be reduced and the payout adjusted accordingly. For example, should you have a 5-team parlay with 4 wins and 1 push, your bet would be reduced to a 4-team parlay. Rather than having to calculate your payoff on your own, most sports betting sites will automatically give you a preview of your potential payout when you add your selections to your bet slip. Parlays certainly require more risk, but the high reward on strategic bets makes it completely worth it.